Scungilli Salad
Scungilli Salad is a traditional Southern Italian dish, known and served mostly in Italian-American homes, and it is a typical ingredient present in dishes from the Caribbean, for example in the Bahamas.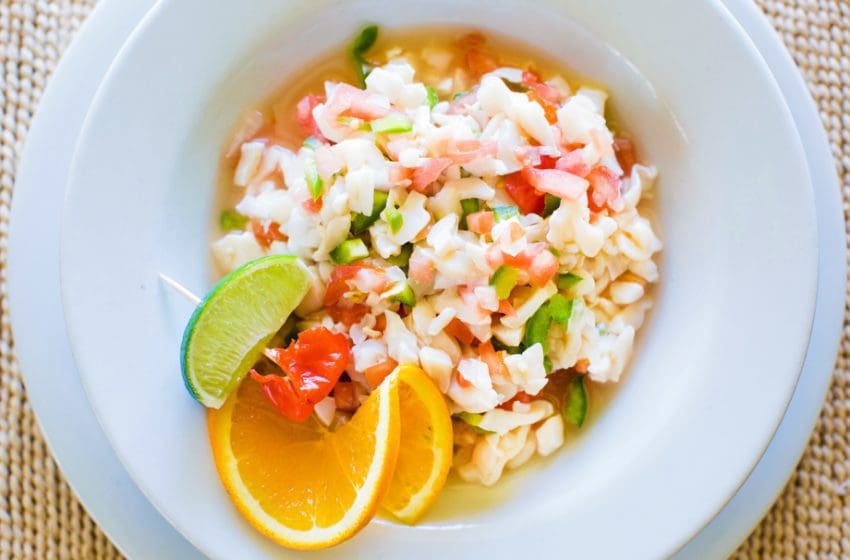 What is Scungilli?
Scungilli is the common name for cone-shaped sea snails, also known as whelk.
So, are conch and scungilli the same? You could say yes, it's the same, sea snail. Conch shells are snails and scungilli is a more commonly used term to refer to the edible part of the conch shell.
Scungilli is a food that provides us with many vitamins and protein, and it is also low in fat. Its slightly salty flavor and firm texture make it an irresistible food to try for seafood lovers.
Where to buy Scungilli?
If you have the chance to find this delicacy fresh, great! Although it takes a bit of work to get it, and it's not an easy task take it out of the shell, clean it and cook it.
A more practical option to prepare this rich scungilli salad at home is to buy canned scungilli, you can get it on Amazon.
Scungilli Salad Recipe
Scungilli Salad is a tasty, versatile, and healthy dish that can be served as a main course or an appetizer. Is great anytime you want something light and fresh.
You don't have to be a chef, this dish is quick and easy to make. In addition, its flavor can be combined to create delicious appetizers.
Authentic Scungilli Salad
For this rich scungilli salad you need the following ingredients:
Scungilli (canned), celery (thin slices), red onion (thin slices), parsley, green olives, garlic, capers, lemon, red pepper flakes (optional), and season with salt, pepper, and virgin olive oil.
You can also add a small amount of fusilli pasta, which is used in salads. And it is usually served on lettuce or arugula.
Caribbean Scungilli Salad
And if you like Caribbean flavors, you can try with these ingredients:
Scungilli (canned), mango, tomato, cucumber (optional), green pepper, onion, chili, garlic, cilantro, abundant orange juice, lemon, salt, and pepper.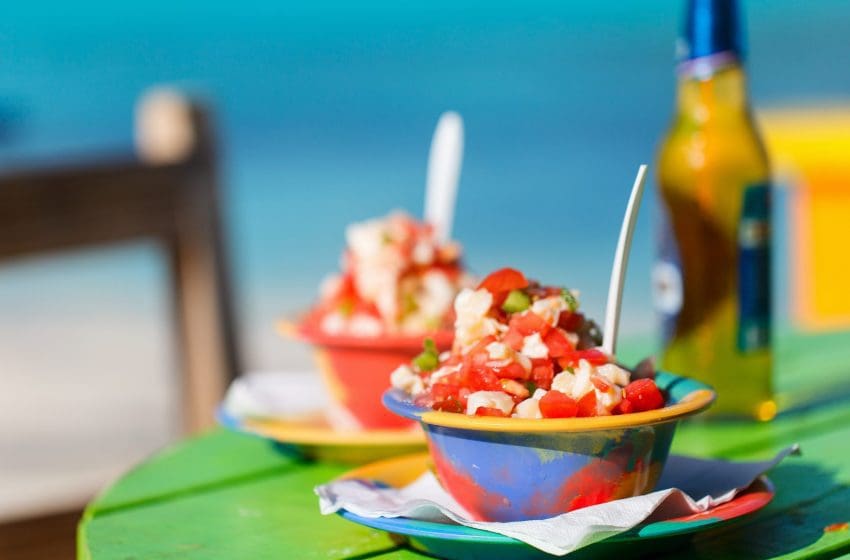 It is usually served alone, but you can serve it inside a basket made of fried green plantain, very typical of the Caribbean.
Christmas Eve Scungilli Salad
This variation of the Scungilli salad is the typical way to serve it on Christmas Eve in southern Italy, for it you will need:
Scungilli canned, calamari rings (uncooked) shrimp (cooked), celery, black olives, capers, garlic, fresh parsley, lemon, virgin olive oil, salt, pepper, and red pepper flakes (optional).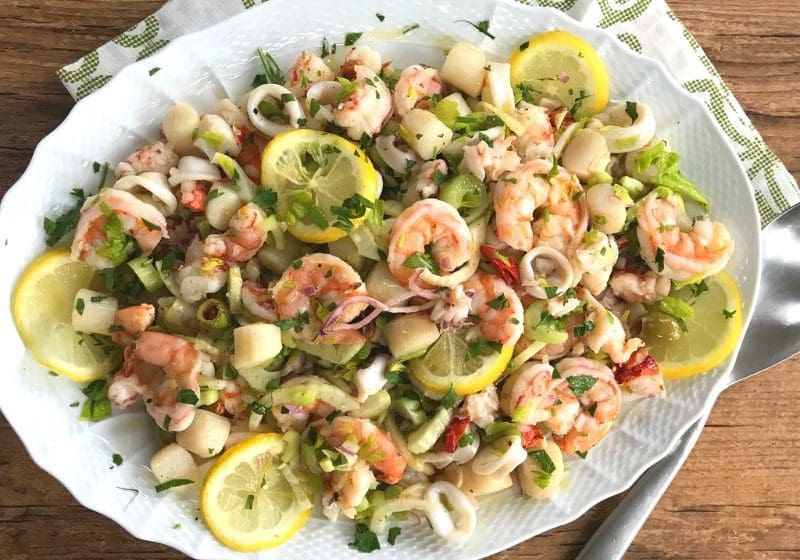 Preparation
The preparation for these salads is the same, only the ingredients and the dressing vary.
Rinse all ingredients. Important: canned scungilli comes ready to eat, just drain and rinse.
Cut the ingredients into small pieces.
Integrate all the ingredients into a bowl.
Season with salt, pepper, virgin olive oil, and lemon juice.
It is recommended to refrigerate for at least 30 minutes to marinate.
Serve it and enjoy!
As you can see, there are different ways to make this delicious dish. So go ahead and try it and create your own combination of ingredients. Or you can also treat yourself to a vacation in the Bahamas and try a fresh Scungilli Salad.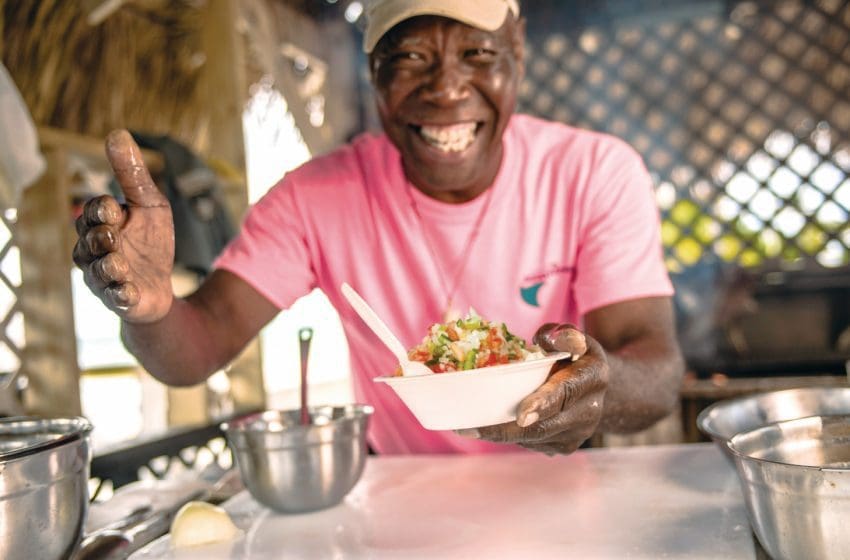 Also, you can prepare other dishes with the Scungilli, such as fried scungilli, accompany it with a garlic sauce for seafood, make delicious fritters, prepare a nutritious soup, and make a marinara sauce for pasta, among others. You choose how to eat this delicious delicacy.