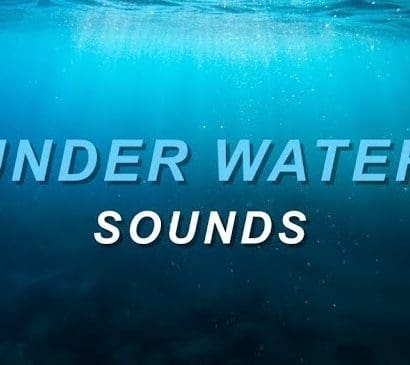 Do you ever wonder what secrets the deep ocean holds? Well, it turns out that even the sounds from the deep sea can be full of mysteries and surprises! Imagine listening to a magical underwater symphony filled with strange and wondrous noises. That's what we're going to explore in this article, as we dive into the world of "Enigmatic Underwater Sounds." These are the mysterious sounds that come from the hidden depths of our oceans, and they can tell us so much about the incredible creatures and hidden wonders beneath the waves. So, let's put on our virtual scuba gear and embark on an adventure to unveil the mysteries of the deep!
Exploring Underwater Sounds🐟
Welcome, young adventurers, to the world of underwater sounds! Have you ever wondered what the ocean's whispers and rumbles are all about? Well, let's dive in and uncover the mysteries of "Underwater Sounds" together!
Understanding Underwater Sounds
Underwater sounds are the incredible noises that surround us when we venture into the deep blue sea. They can be as soothing as a lullaby or as thunderous as a storm. These sounds are just like the songs of nature that we hear on land, but they come from the hidden wonders beneath the waves.
Different Types of Underwater Sounds
Just like there are many different instruments in an orchestra, the ocean has various types of sounds. Some are soft and gentle, while others are loud and powerful. Here are a few types you might encounter:
Environmental Sounds: These are the natural sounds of the ocean. Imagine the gentle lapping of waves against the shore or the rustling of seaweed in the current. These sounds create a calming underwater symphony.
Animal Calls: Sea creatures have their own language! Dolphins click and whistle, whales sing beautiful songs, and even fish can make sounds by grinding their teeth or rubbing their bodies together.
Underwater Machines: Sometimes, you might hear the sounds of boats or submarines passing by. These are examples of human-made (anthropogenic) sounds that can travel deep underwater.
How Are These Sounds Made?
Now, let's uncover the secrets of how these underwater sounds are created. It's like understanding how a musical instrument works!
Natural Sources: The ocean is full of natural sound sources. Waves crashing, bubbles popping, and even earthquakes under the sea can create unique underwater sounds.
Animal Creations: Marine creatures are amazing at making sounds. Some use their vocal cords, like whales and dolphins, while others use special body parts or movements.
Examples of Common Underwater Sounds
Here are a few examples of underwater sounds you might encounter:
The soothing whoosh of waves breaking against the shore.
The joyful chirping of dolphins playing in the surf.
The deep and mysterious songs of humpback whales.
The rumble of a boat's engine as it sails through the ocean.
The Science Behind Underwater Sounds🐟
Alright, young ocean enthusiasts, let's take a deep dive into the fascinating science that explains the secrets of underwater sounds.
How Scientists Study and Record Underwater Sounds
Have you ever wondered how scientists manage to listen to the underwater world? It's a bit like using special detective tools to uncover hidden mysteries.
Marine Microphones: Scientists use special microphones designed for underwater use, called hydrophones. These underwater microphones can pick up sounds that our regular human ears can't hear. It's like having super ears that can listen to the ocean's secrets!
Recording Equipment: The sounds picked up by hydrophones are recorded and analyzed using high-tech equipment. Think of it as making a special underwater movie with sound.
Why Do Scientists Care About Underwater Sounds?
Now, you might be wondering why scientists are so interested in these underwater noises. Well, they're like clues that help scientists understand and protect the marine world and our planet.
Marine Life Research: Underwater sounds provide valuable information about marine life. Scientists can learn about where different creatures live, how they communicate, and even how they find food.
Climate Change: Believe it or not, underwater sounds can also tell us about climate change! Changes in the soundscape of the ocean can be a sign of environmental shifts, like warming waters or melting ice.
Examples of Exciting Scientific Studies
Scientists have been busy studying underwater sounds to learn more about the ocean's secrets. Here are a couple of fascinating studies:
Humpback Whales' Remarkable Hearing: Researchers have discovered that humpback whales have super-sensitive ears. They can hear sounds from miles away, which helps them communicate and navigate in the vast ocean.
Tracking Marine Migrations: By listening to the sounds of fish and other marine creatures, scientists can track their migrations and learn about their behaviors. It's like solving a marine mystery puzzle!
Mysteries and Enigmas of Underwater Sounds🐟
Welcome back, young adventurers, to the most mysterious part of our underwater journey! In this section, we'll dive deep into the puzzling world of "Mysteries and Enigmas of Underwater Sounds."
Exploring Unexplained Underwater Sounds
Sometimes, the ocean plays tricks on us, and we hear sounds that leave scientists scratching their heads. These are the sounds that are so strange and unusual that they're hard to explain.
Marine Riddles: Imagine listening to a sound like no other, a sound that seems to come from nowhere. These marine riddles are like puzzles waiting to be solved.
Baffling Bubbles: Have you ever heard underwater bubble sounds that seem to pop and fizz mysteriously? These are some of the underwater sound enigmas that have puzzled researchers.
Mysterious Marine Creatures and Their Sounds
Now, here's where it gets even more exciting! Sometimes, mysterious sounds in the ocean are linked to sightings of strange and hidden sea creatures.
Cryptic Creatures: Picture this—sailors and ocean explorers have reported hearing eerie sounds right before spotting mysterious creatures. It's almost like a signal from the deep, drawing attention to something incredible.
Underwater Sound Legends: Throughout history, legends of sea monsters and mythical creatures have often been associated with unusual underwater sounds. These legends have fired up the imaginations of people for centuries.
Theories About the Origins of Mysterious Sounds
Now, let's explore some of the fascinating theories about where these mysterious underwater sounds might come from. It's like solving a grand mystery of the deep!
Natural Phenomena: Some scientists believe that certain natural events, like underwater volcanic eruptions or shifting tectonic plates, can create these unexplained sounds. It's like the earth's own orchestra.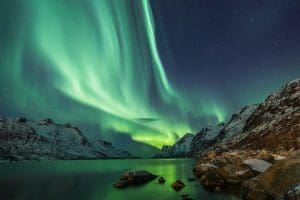 Marine Life Secrets: Others think that some marine creatures, yet to be discovered or understood, might be responsible for these sounds. Imagine a hidden world of underwater musicians!
Human Impact on Underwater Sounds🐟
Greetings, fellow ocean explorers! In this part of our underwater adventure, we'll explore how human activities, such as navigation and the extraction of marine resources, can affect the serene world of underwater sounds. Imagine the ocean as a grand stage where both we and nature play our own melodies.
The Sound of Human Activity
Just as we make noise when we go about our daily activities, humans also generate their own sounds underwater. These sounds, coming from ships, vessels, and other activities, become part of the underwater soundscape.
Navigational Noise: You can think of a bustling harbor with ships coming and going. The engines of these vessels generate underwater sounds that can be quite loud, somewhat like the hum of a car engine.
Resource Extraction: When people fish or extract resources from the sea, it often involves machines and equipment. These tools can produce underwater sounds that travel far and wide beneath the waves.
The Issue of Noise Pollution
Now, let's talk about something called "noise pollution." Just as loud music in your headphones can be annoying, noise pollution underwater can be harmful to marine life.
Disruption of Marine Life: The underwater world is home to many creatures that rely on sounds for communication and navigation. Excessive human-made noise can confuse and harm these marine animals.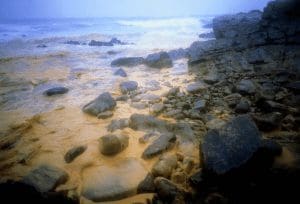 Stressed Marine Creatures: Imagine trying to sleep with loud music playing in your room all night. Noise pollution can stress out marine creatures and disrupt their natural behaviors.
Conservation and Protection Measures
But don't worry, there's hope! People around the world are working to protect and preserve the underwater world and its precious sounds.
Quiet Zones: Some areas in the ocean are designated as "quiet zones" where noise pollution is limited. This provides marine life with a peaceful place to thrive.
Improved Technology: Scientists and engineers are developing quieter equipment for activities like fishing and navigation to reduce their impact on underwater sounds.
Education and Awareness: By learning more about the importance of underwater sounds, we can all play a part in protecting our oceans and the creatures that call them home.